Written by Julianna Mar
Nowadays, social distancing and working from home has become the norm during the COVID-19 lockdown. At Datatech Business Centre, we offer temporary office space as an alternative to working at home. Temporary office rentals and coworking spaces are a modern and inexpensive solution to full-time offices. These unique rentals allow you to operate in a professional setting without the commitment and cost of a full-time office. Our spacious private offices allow individuals to work and meet clients in a professional office environment while still safely social distancing. In addition to temporary office space, we also provide several administrative support packages designed to help you maintain a professional image while on the go. For more information about our virtual office packages, click here.
Social Distance at Work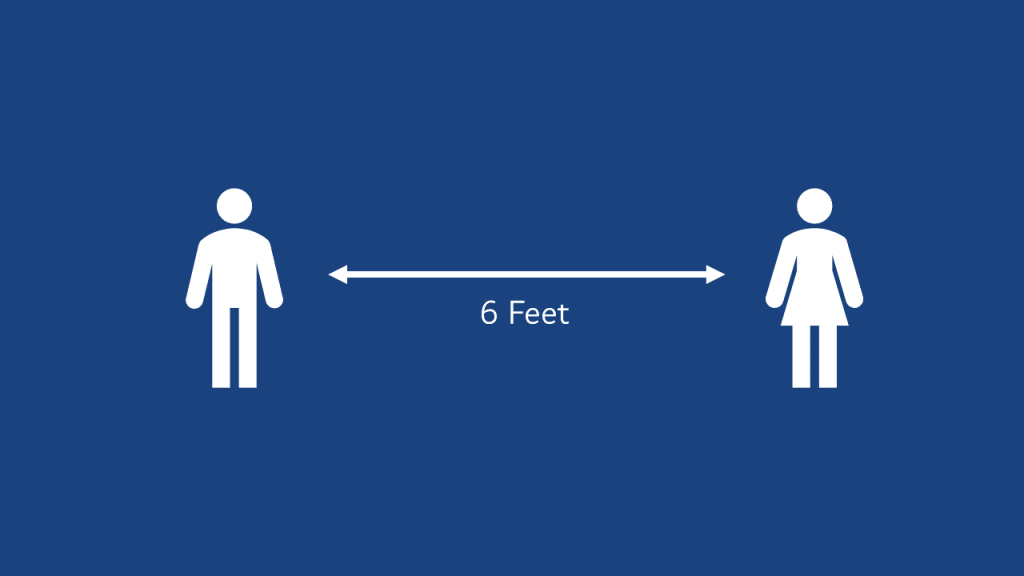 Studies have shown that co-working spaces have gained immense popularity over the past few years. Co-working spaces and temporary office rentals are a flexible, cost-efficient option many companies have chosen to mitigate overhead expenses. Access to professional meeting spaces, office equipment, and other amenities are offered in temporary office rentals to encourage growth and collaboration for businesses. Rather than paying for a permanent office space, which can quickly become a financial burden, renting office space when you need it delivers a flexible solution for your business.  There are numerous expenses many businesses overlook when renting a permanent office space. This can include utilities, supplies and equipment, and general maintenance of the office.
Flexible rental options and co-working spaces also give large companies the choice to space out their employees across the city – which is especially vital during this pandemic. The Public Health Agency of Canada has advised individuals to social distance to slow the spread of Coronavirus. The positive effects physical distancing has can be shown on the chart below: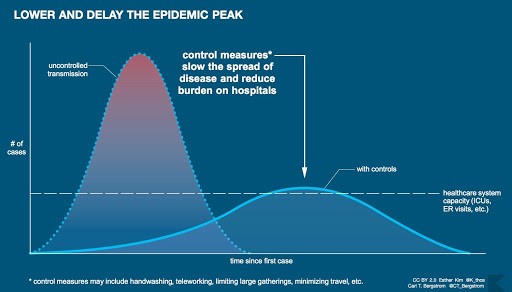 Image by Esther Kim and Carl Bergstrom
This chart emphasizes the definite impact physical distancing can have. According to the World Health Organization (WHO), COVID-19 spreads through droplets generated when an infected person coughs, sneezes, or exhales. These droplets are relatively heavy, do not travel far, and quickly fall on floors or surfaces. People can catch COVID-19 if they breathe in these droplets from a person infected with the virus. This highlights the importance of maintaining a 6-foot distance away from others.
Datatech Business Centre offers rental options to allow companies the ability to safely physically distance from each other. Options to rent on a monthly, day-to-day, and hourly basis are available to accommodate the needs of all businesses. Additional office support such as virtual office and mailbox packages are also available to assist your business.