Having an office space has some major benefits, but there are some small, hidden office space benefits that we don't often think about when we are deciding to rent office space or not. At DataTech Business Centre, we know offices and let us tell you some hidden benefits you may not know.
Motivation
Having an office and an office environment with colleges that are also motivated will further motivate you to work harder and better. Being able to bounce ideas off people allows for creativity to flow.
Creates Balance
The all-important work-life balance is a tough thing to manage. But with office space, it's easier to draw a line between work and fun. When you walk into the office, it's work time and anything else is fun. If you are having a hard time working from home, try out an office space, it may be just what you need.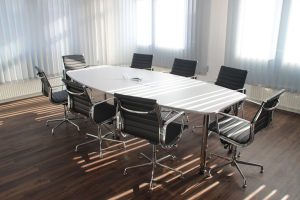 Communication
Email and texting are great. But there is nothing like being able to walk over and talk to someone in person. A lot of conversation is nonverbal. Being able to have a face to face with colleges will get work done quicker.
Pride
Giving a professional face to your business is something every business owner wants. The ability to say, "I Work Here" is great for pride. It also creates a focal point for employees and provides stability.
No Distractions
If you have ever had to work from home or in a coffee shop, you know the distractions that come about with that. An office space frees you from any non-work related distractions. With fewer distractions, you will be more productive and your business will grow even faster.
If you decide that office space is right for you and your business, contact us today or book a tour online.