Face it, no one likes accounting. Well, maybe if you are an accountant, and maybe not even then. With the dreaded tax season fast approaching, DataTech Business Centre has some simple tips for small businesses when it comes to making tax season just that little bit easier.
Accounting Tips
Keep in mind that these tips do not replace a real accountant if you have any questions always ask your accountant.
1. Keep Things Accurate
Nothing is more painful then realizing when it's far too late that your records are not exactly up to date. This creates some major headaches for both you and your accountant. Having poorly kept records will cost you time and money. Keeping receipts, invoices and expenses organized will help you immensely. Are you bad at this? There are many online, automatic solutions, such as Freshbooks, simple connect your business accounts and it will take care of the rest.
2.  Personal v Business
It's very important to keep separate your business and personal expenses. Have two different bank accounts and two different credit cards. Use one only for business and one for personal. When it comes time to hand over your stuff to your accountant, they will thank you that it's been separated.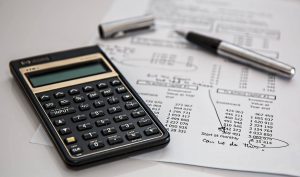 3. Cut Out
Cut out the unnecessary expenses in your business. Focus on the absolutely critical things, so many small businesses overspend in non-key areas. There is no need to go to lunch every day, bring it from home, and try to reduce your transportation costs by working closer to home.
4. Tax Breaks
There are a TON of tax breaks for small business. Make sure that you are up to date on these breaks and take advantage of them, this will help you pay less tax and increase your profits for the year. A good accountant should be up to date on all the tax breaks that can help your company.
5. No Cash
Try to avoid using cash for business expenses. It can be very difficult to keep track of, receipts get lost, the change gets lost and it makes your books a lot harder to manage. Try to switch to a credit/debit card only policy. Doing this will ensure every cent is accounted for.
We at DataTech see many small businesses scrambling at tax season, stay ahead of the game and follow these simple tips to ensure a smooth tax season.