Becoming a manager for the first time can be daunting. Especially because when given the chance, we do not want to mess up. Everyone will be scrutinizing your every move, and there will always be those who want you to mess up in order to get ahead. But we at DataTech have some tips for you first-time managers.
First Time Manager Tips
Set Expectations
When managing for the first time it's important to have your staff understand what you expect from them. Have a meeting at the start of each week and layout clear guidelines and expectation for the week. This allows for you to hold employees accountable when mistakes are made. Giving your employees clear expectations will make you a more effective manager.
Take Responsibility
Be a team player. Just because you are the manager does not mean that any failure incurred by your team is their fault. As the leader, it's up to you to lead by example, and admitting fault is a sure sign of a strong manager. If one of your employees is at fault, do not throw them to the wolves, help them and teach them to be a stronger worker.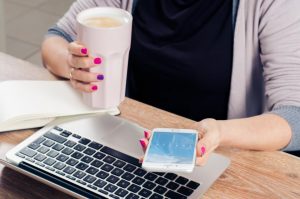 Communicate
Communication is key for management. You need to convey to your employees what is required and any changes that come about. The majority of mistakes are made when communication breaks down. If you want to set your team up for success, work on communication.
Delegate
The delegation of tasks is a critical day-to-day activity. Micromanaging is something you want to avoid. Have faith in your employees and delegate accordingly. Let them handle the day-to-day while you focus on the big picture.
We hope that these tips will help you in your first management role. Nothing says top manager like renting office space from DataTech Business Centre, so get renting.