We have all been there, they only offer that course online this semester, and you like many others, dread online courses. Online courses are hated by many because of the lack of personal communication, lack of friends and no real teacher-student contact. But have no fear, we are here to help you survive. With the last part of the semester coming up for UVic and Camosun students, here are some ways to get through them.
Online Courses & How to Survive
Due Dates
Write them down! Nothing is worse than waking up to realize your paper or assignment was due yesterday. In a classroom setting, you are reminded constantly of due dates, well not anymore. The responsibility is on you and you need to write things down.
Schedule
Procrastination is easy enough with regular classes but with online classes its almost second nature. With no class to attend, sleeping in or hitting the beach instead is too tempting. Well set a schedule for yourself and dedicate as much time as you need for the course.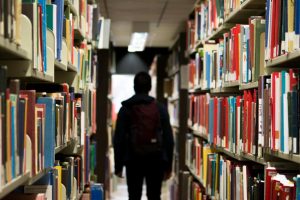 Ask Questions
Just because you don't see your prof, doesn't mean they aren't there. It's their job to be there for their students. They will respond to emails and some might even have office hours where you can see them in person. A few might go the extra mile and give their cell number out.
Get the right tech
Your course is online, so you must have the technology to keep up. Using an outdated laptop can make your life harder then it needs to be. Many schools offer good computers to students to use for free. Take advantage of this when doing work, a fast machine can increase the effectiveness of your studies.
Read
It's so so easy to put off readings. But trust us, do not do this. Read and read, stay on top or ahead of the assigned readings. Close off distractions and bury your head. It's summer now, take that textbook to the beach and spend a day getting ahead.
DataTech Business Centre is Victoria's number one place to rent office space, mailboxes and meeting rooms. Contact us today!