Growing a business can be a daunting task. As small business owners, we often hit a roadblock and can't seem to grow anymore. Well, here at DataTech Business Centre we see this all the time. We have put together our top 4 tips for small businesses when looking to grow. It may seem counterintuitive, but if you came out of 2020 in a positive, growth may be the best action you can take.
Grow Your Small Business
Our focus is going to be the automation of certain tasks. When you automate tasks you are able to focus on the bigger picture aspects of running a business.
1. Accounting
Automating your accounting process is a huge help and time saver for your day to day. The best way to do this? We recommend FreshBooks. This service is extremely affordable, $15 per month.  What can it do? Everything. Automate invoices, automatically log expenses, time tracking, and so much more. You won't know how you lived without it.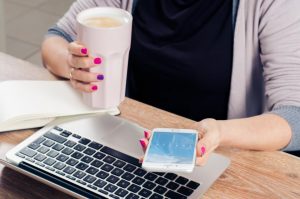 2. Social Media
Posting on every different account you have is a time-consuming process, not to mention it's hard to find good content your followers like. Well with a program called Buffer, you can set it and forget it. Simply post the articles you want into Buffer, and it will automatically send them out at the best times.
3. Email
Mailchimp is a saviour when we are talking about email marketing. They have an array of templates and options, and it's FREE if you don't mind a small watermark in the corner of the emails you send. Simple create the emails you want, set a schedule and Mailchimp will do the rest.
4.  Notes
Keep everyone on the same page using Evernote. It's an online note and project management software, totally free. Simple create a task or write a note, and it's instantly shared with everyone. Check it out. You can also use programs called Slack or Microsoft Teams.
That's it! Take advantage of these tips if you are stuck at a growth roadblock. DataTech Business Centre can also take care of your reception, mailbox and virtual office needs as well. Contact Us to schedule a tour.